A rare opportunity to own
a landmark residence
Darling Point is one of Sydney's most desirable locations, with expansive water views,
access to the glittering harbour and open spaces. A tranquil and refined neighbourhood,
with an excess of lush parklands that belies its proximity to the CBD.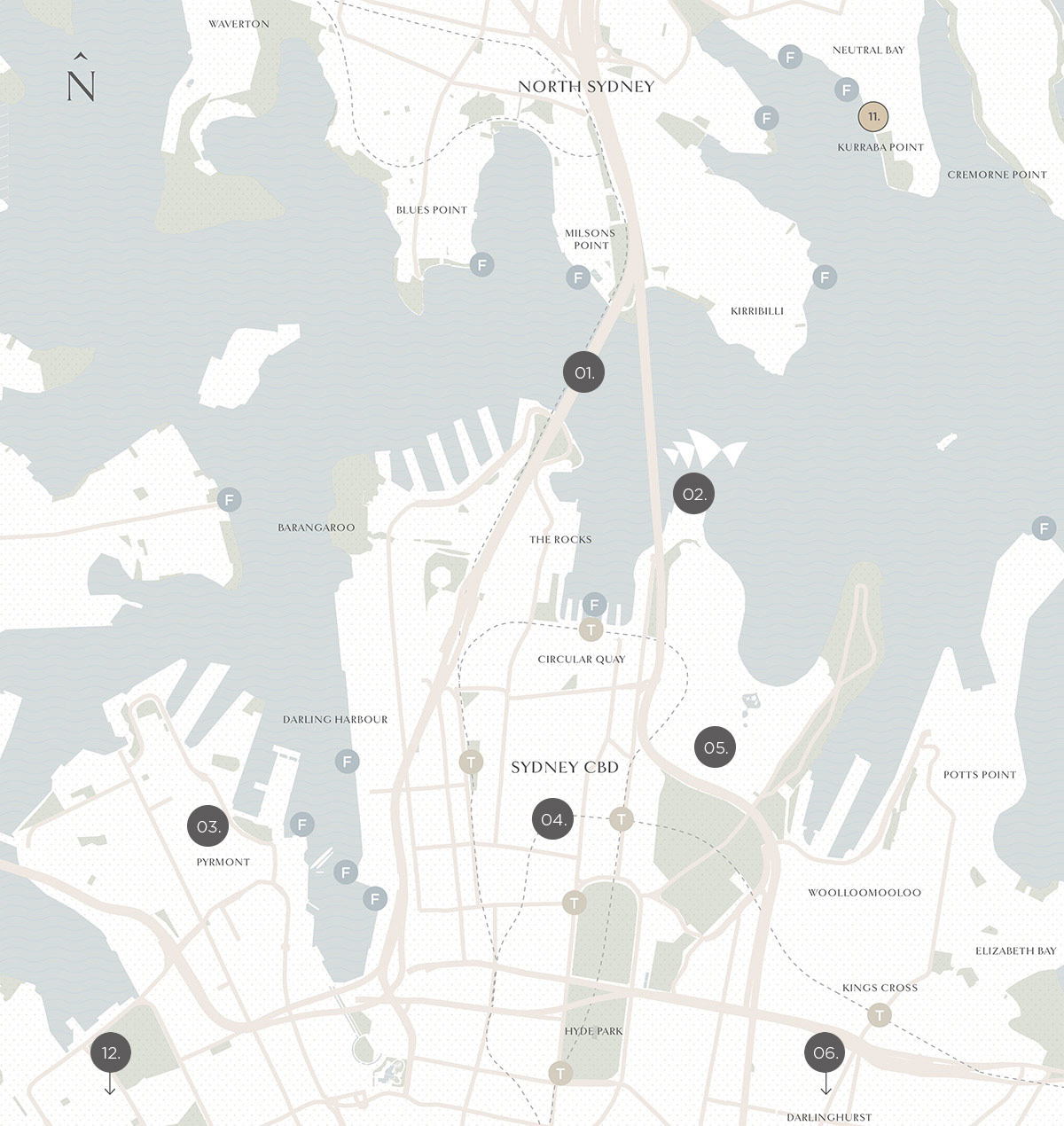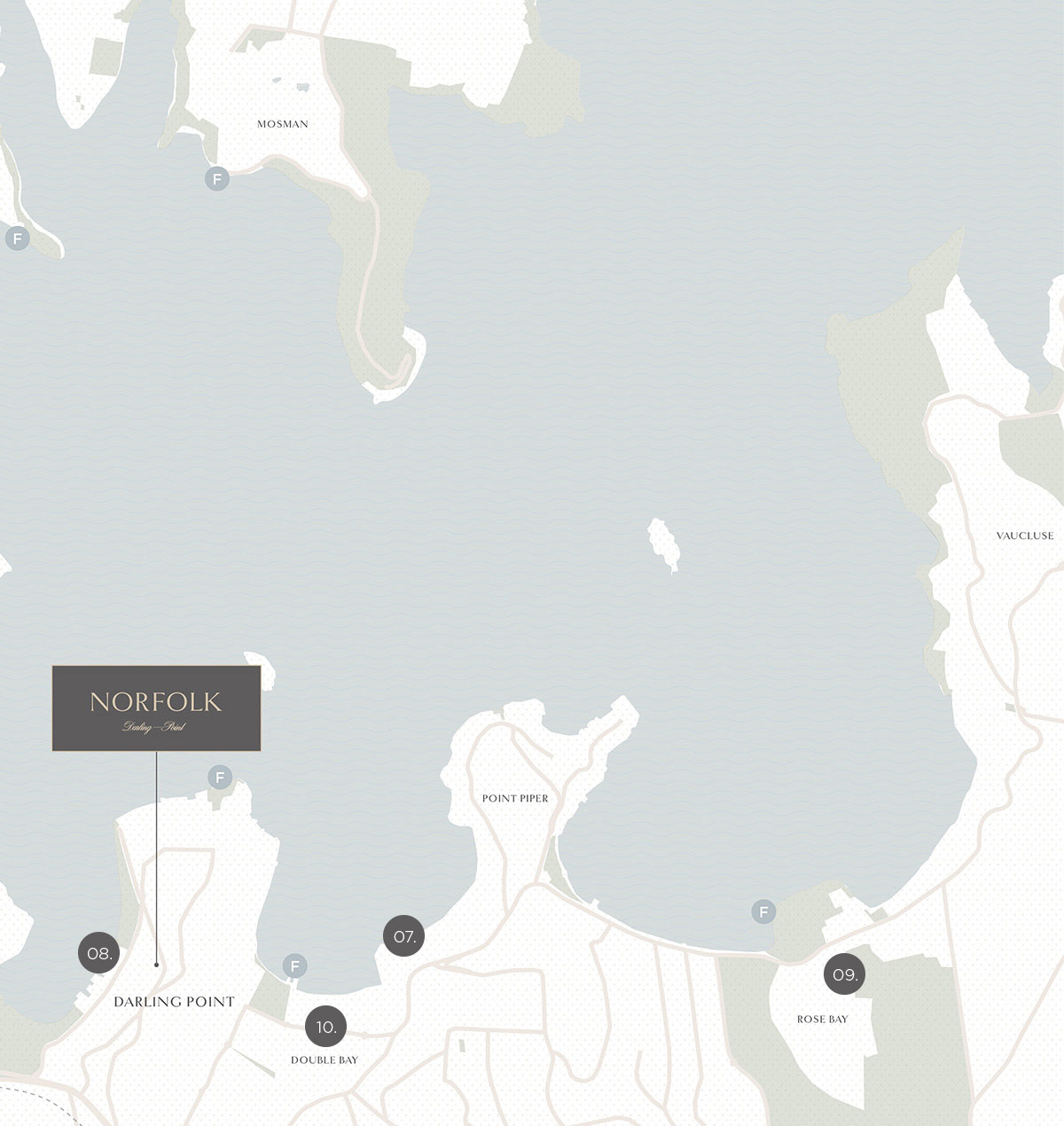 01. Sydney Harbour Bridge
02. Sydney Opera House
03. Star City Casino
04. Westfield Sydney Shopping Centr
05. Sydney Botanical Gardens
06. St Vincent's Hospital
07. Redleaf / Seven Shillings Beach
08. Cruising Yacht Club of Australia
09. The Royal Sydney Golf Club
10. Double Bay Boutique Shopping
11. Norfolk Penthouses Kurraba Point
12. Sydney Airport (20min)
Commuting to the city is an easy ten minute drive, or leave the car at home and catch a ferry or bus. Bondi Beach, a short drive away, is paradise for swimmers, surfers and fine food aficionados.